2019.11.07
Swiss Triathlon Team held a pre-camp at University of Tsukuba!
From 29th July to 13th August 2019, Swiss Triathlon Team (5 athletes and 4 others including coaches) held a pre-camp at University of Tsukuba for "ITU World Triathlon Olympic Qualification Event" held in Tokyo from 13th to 18th August.
Thanks to the cooperation of many people, women ranked 40th and 49th, man ranked 40th in the individual matches, and mixed relay was in 14th place.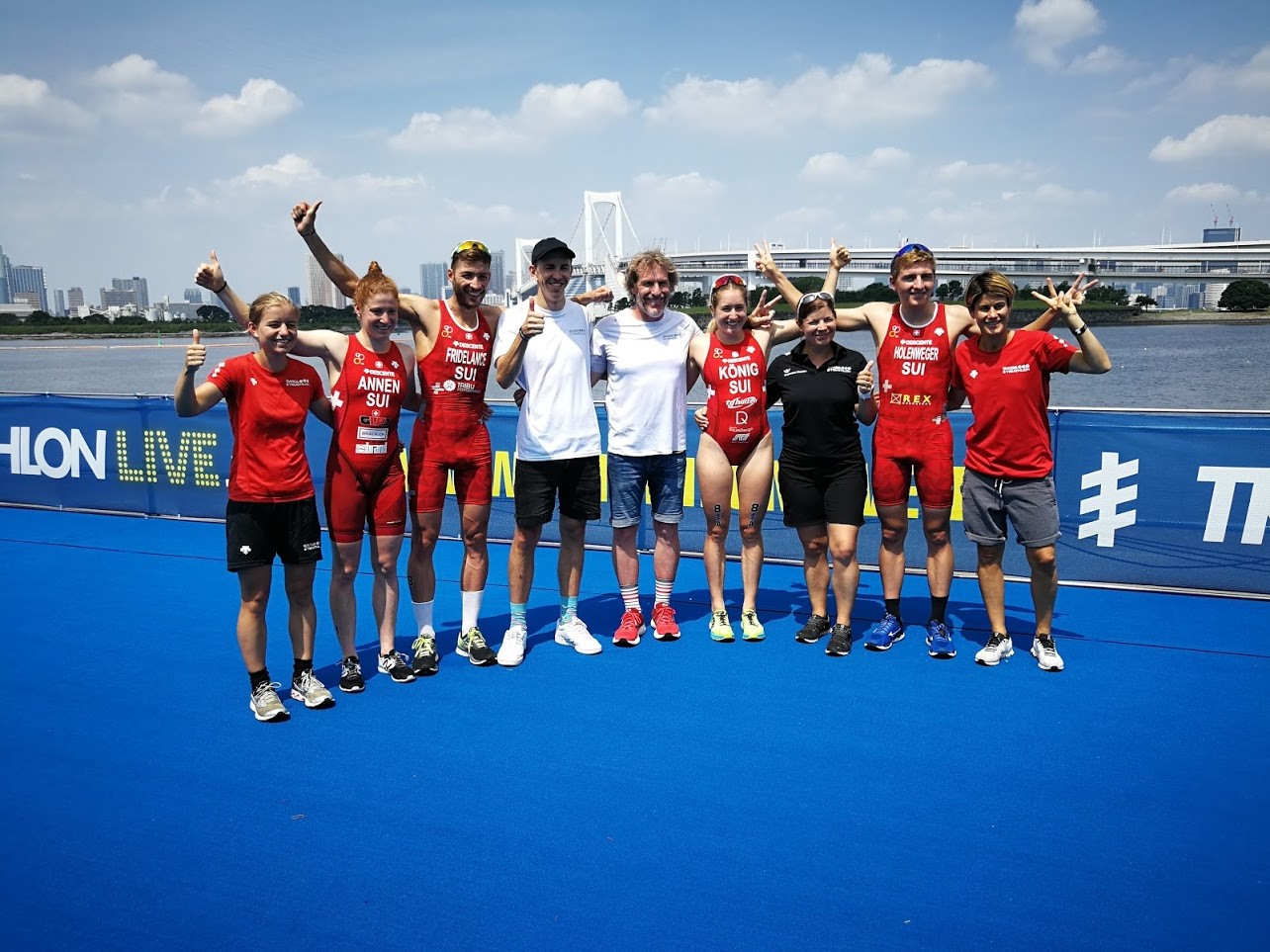 Swiss Triathlon Team at Odaiba, Tokyo
We would like to introduce our support for the Swiss team as below.
Training
The training for the competition was held at our track field and indoor pool, and in Tsukuba city, and at Mt.Tsukuba with the cooperation of the University's track and field club, swimming club, and triathlon club.
The team also did bike training with the Ibaraki Triathlon Association and the University's triathlon club.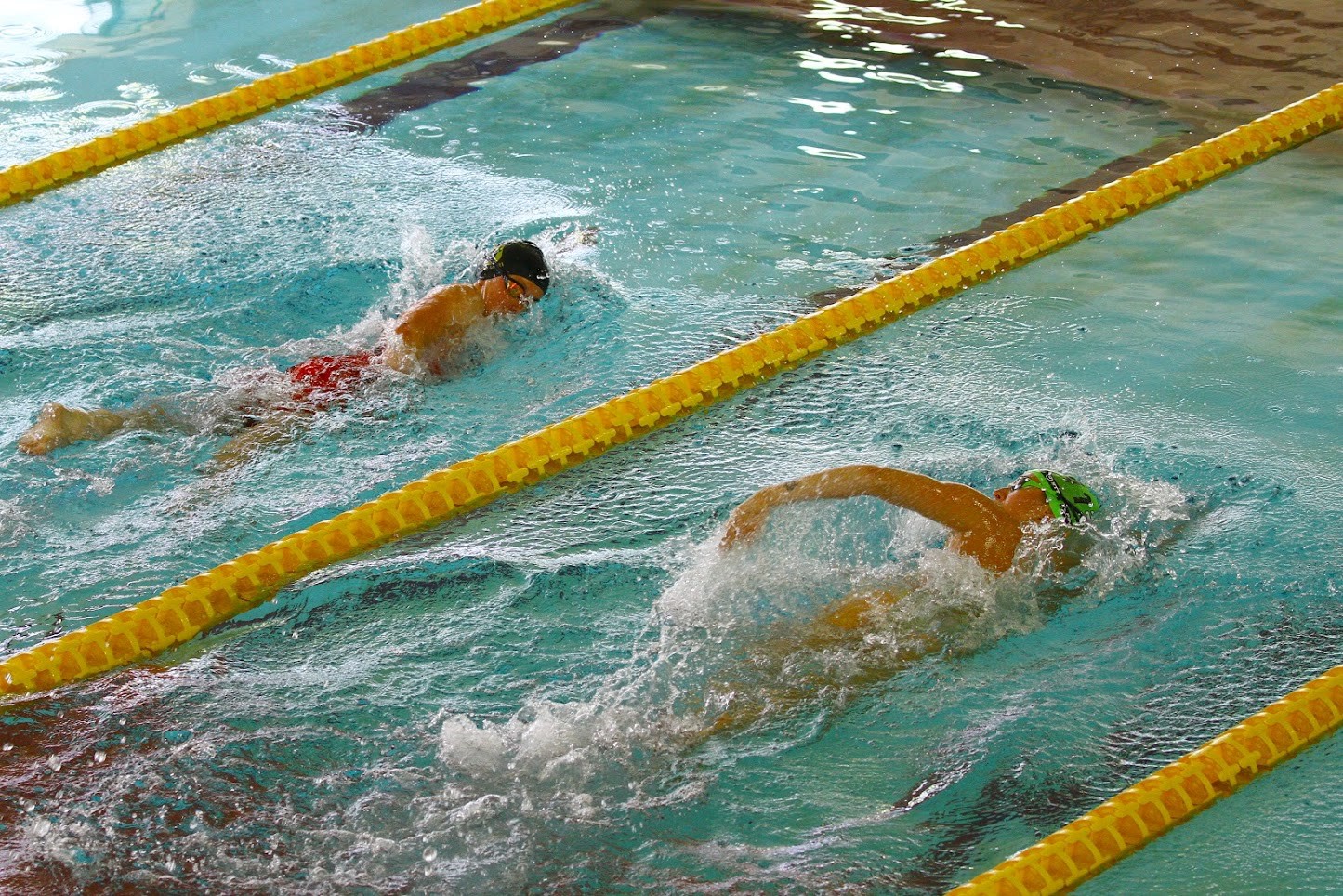 Swim Training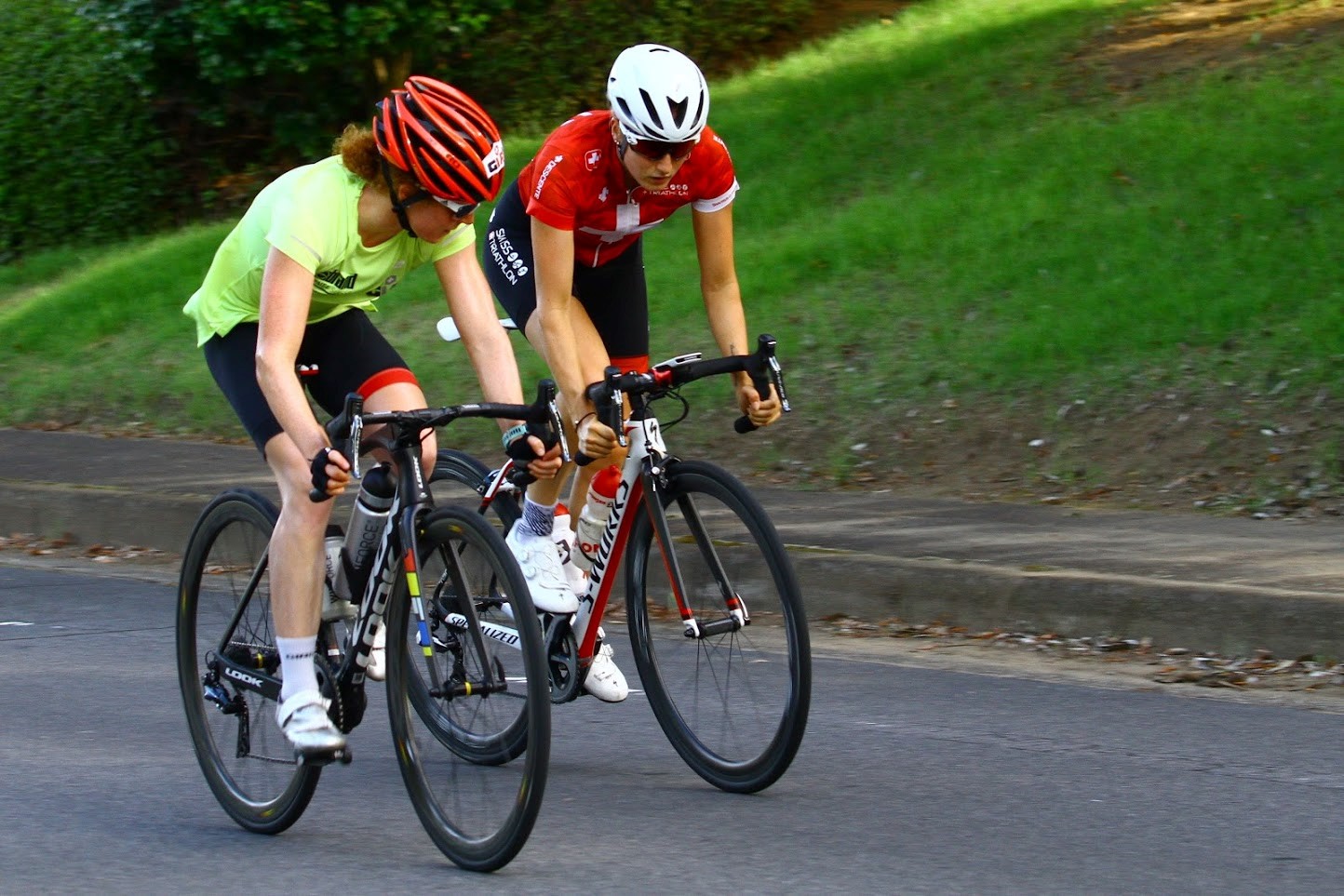 Bike Training
Training – Open to Public
The team held the training in public at track and field in the university 11th August, 2019.
The athletes trained such as run and stretch, and they sincerely responded to questions from the children's reporter club and general public.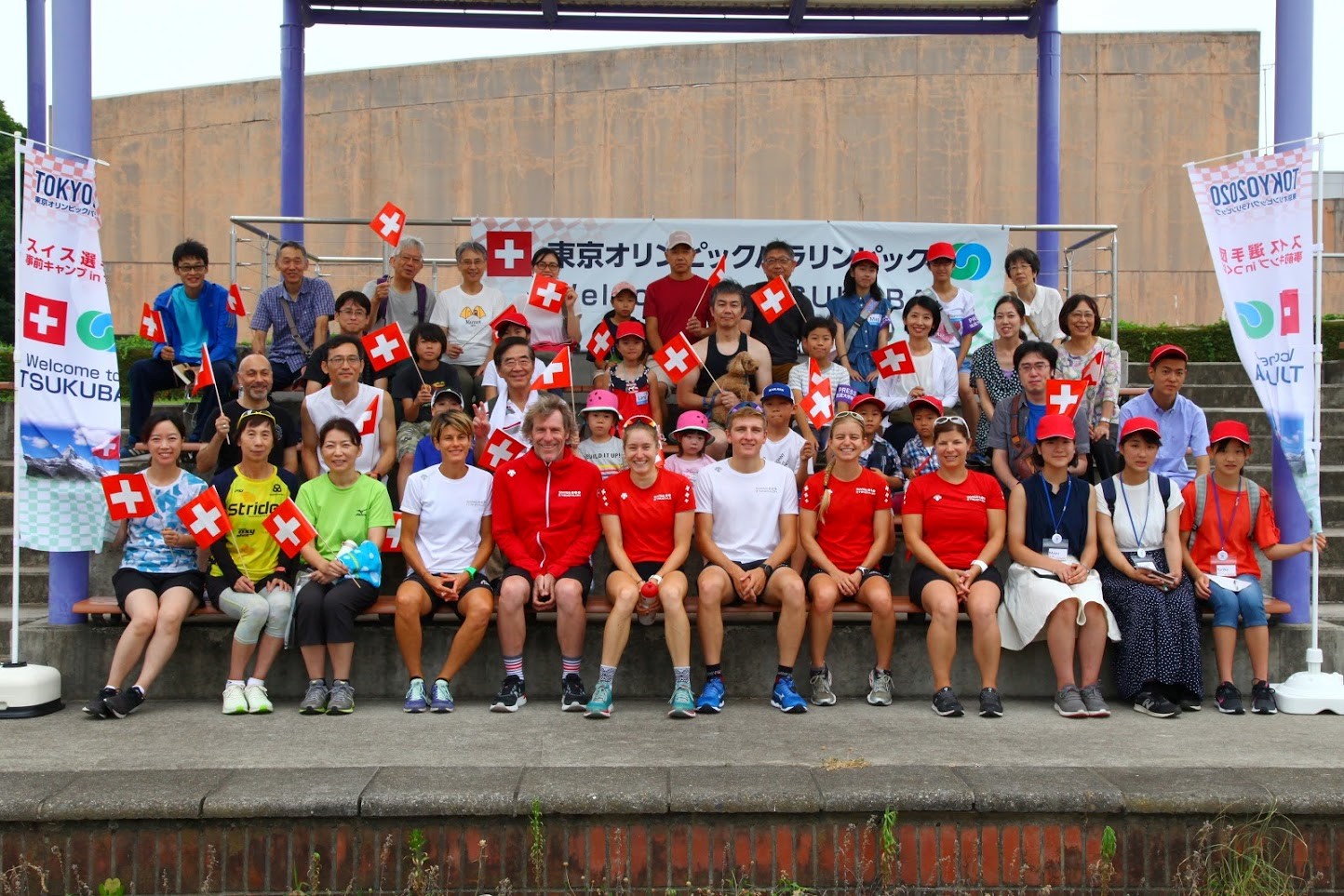 with Tsukuba citizens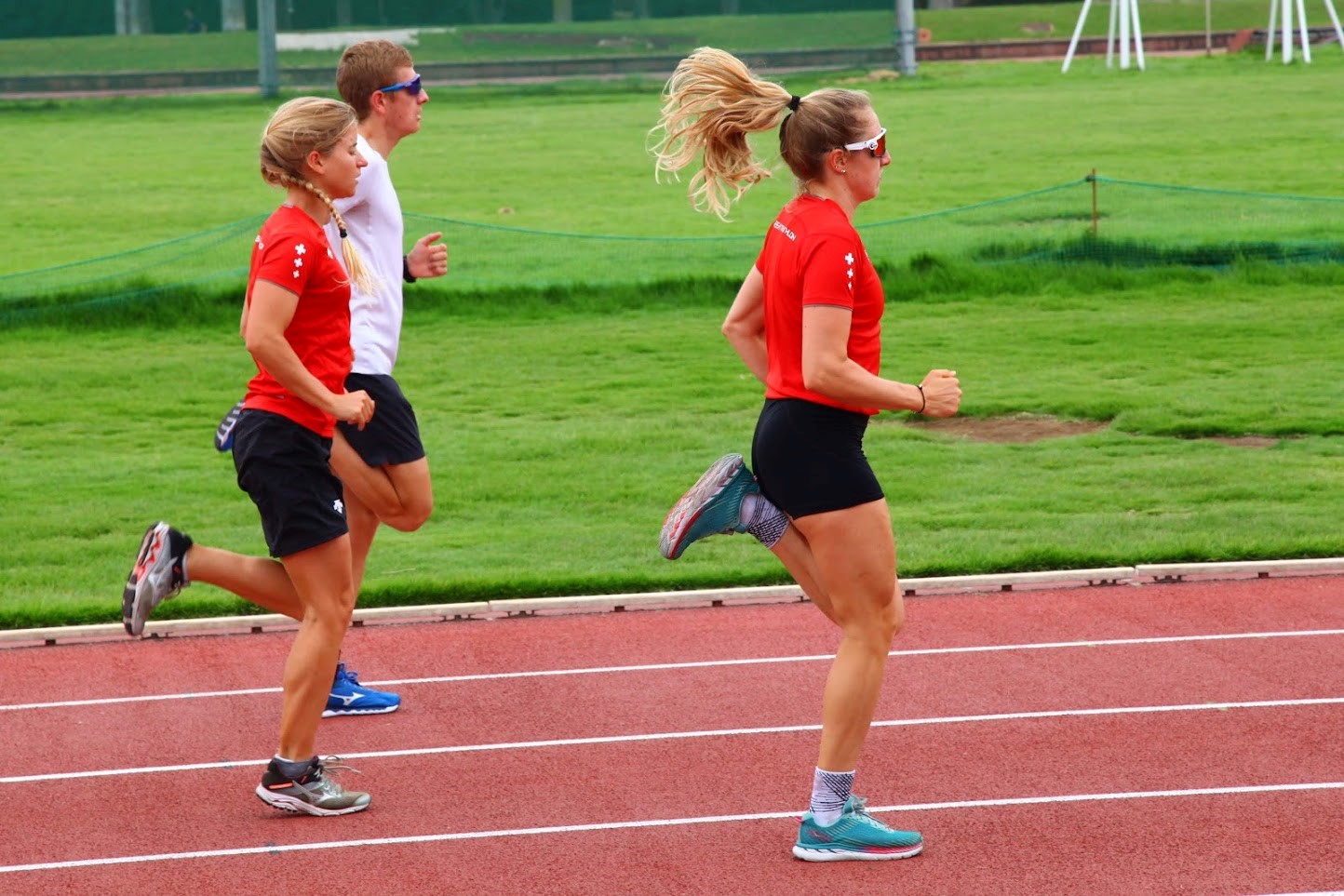 Training – Open to Public
Lunch and Dinner
The Exercise Nutrition Laboratory of University of Tsukuba prepared lunch and dinner for the team during the pre-camp. And KASUMI Corporation, which is a supermarket rooted in the local area, provided ingredients.
At this time, some 5th graders to 9th graders of Tsukuba city came to help serve dishes.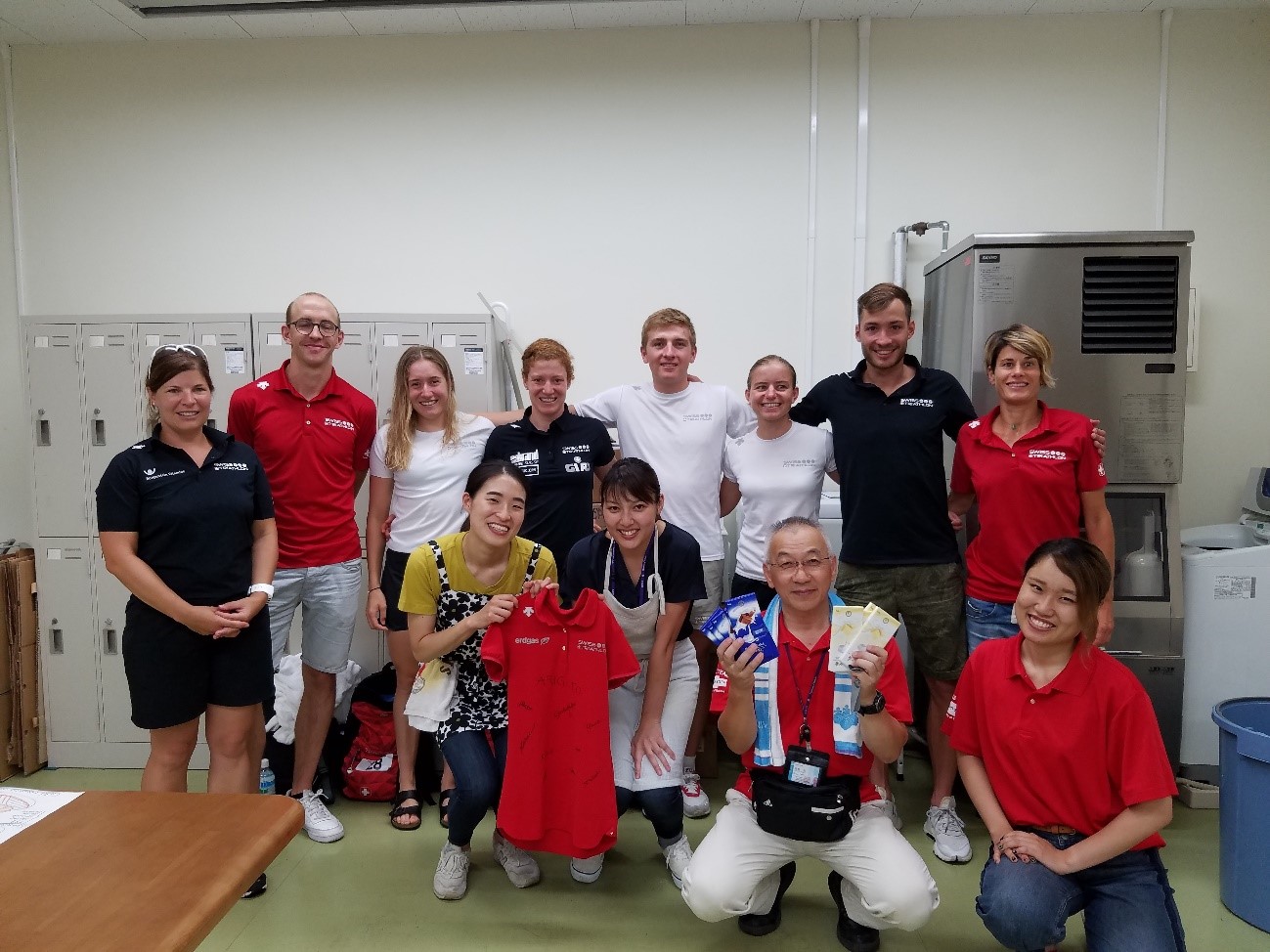 with members of the Exercise Nutrition Laboratory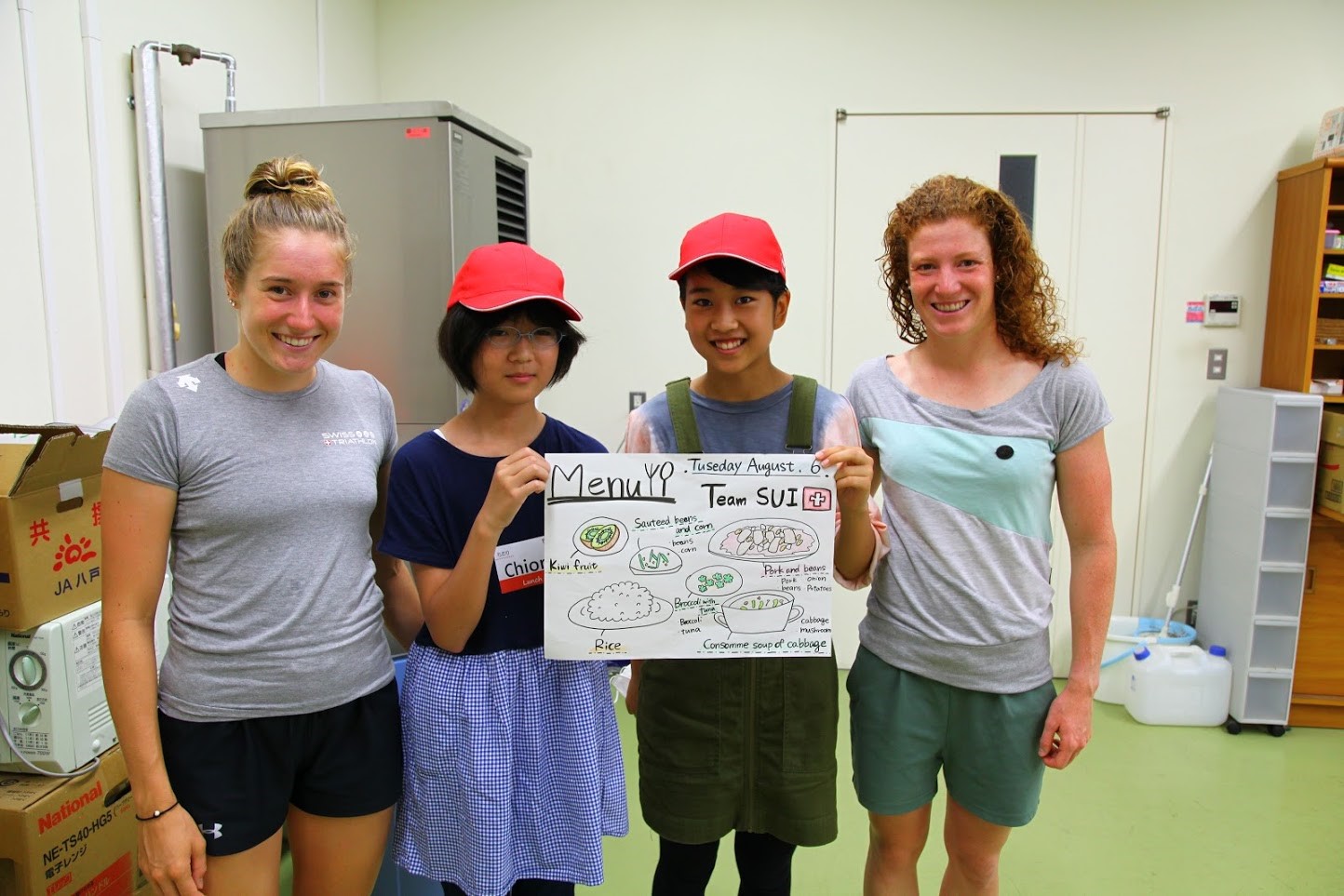 with students who helped serve dishes
Attend
University students supported the team during the pre-camp.
The athletes were able to concentrate on the training thanks to the supports, such as an ice-bath preparation and guides when moving.
Welcome Party
The welcome party took place by the people involved this pre-camp 9th August 2019.
Ms. Yoko Suzuki and Ms. Kayoko Inagaki played the Koto, and Mr. Toru Sasaki played the Shakuhachi.
Saza Coffee offered coffee.
With the cooperation of the Newspaper Editorial Department of the university, the children's reporter club gave interview to the team and made articles.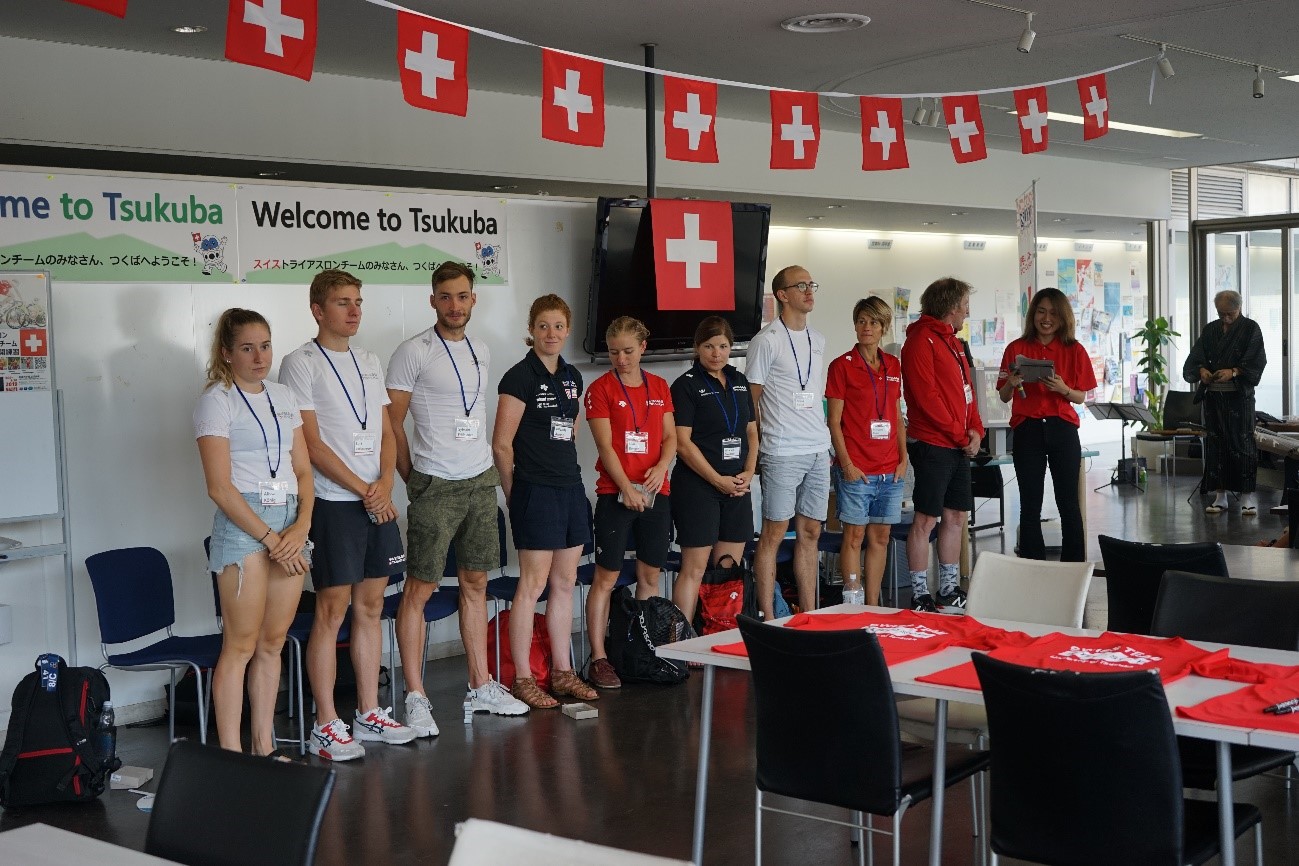 Welcome Party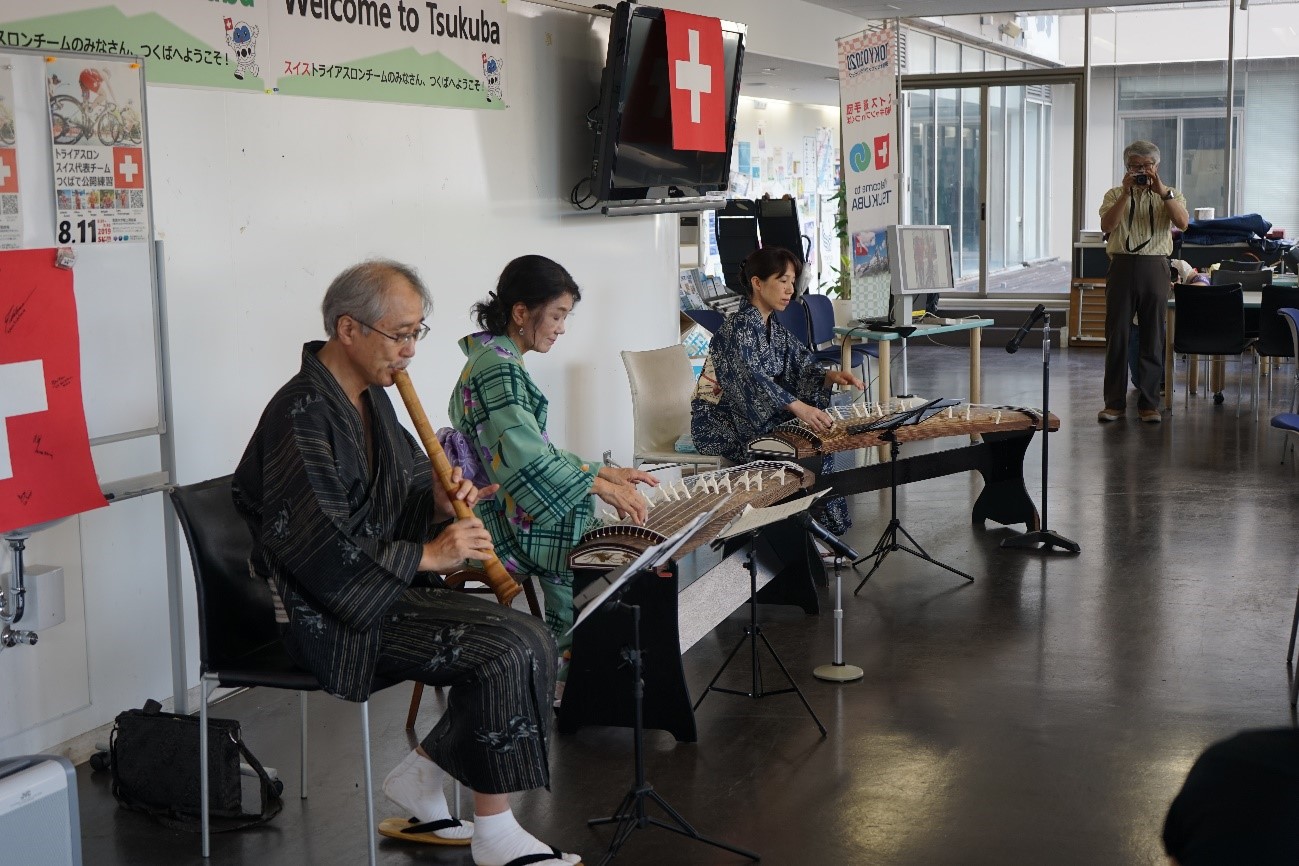 Welcome Party
関連記事

Office for the Promotion of Olympic and Paralympic Activities University of Tsukuba (OPOP)
筑波大学オリンピック・パラリンピック総合推進室
1-1-1 Tennodai, Tsukuba, Ibaraki, 305-8577, Japan
© 2017-2020 Office for the Promotion of Olympic and Paralympic Activities