2019.05.10
Swiss Athletics Women's Relay 4 x 400m Team Conducted a Training Camp!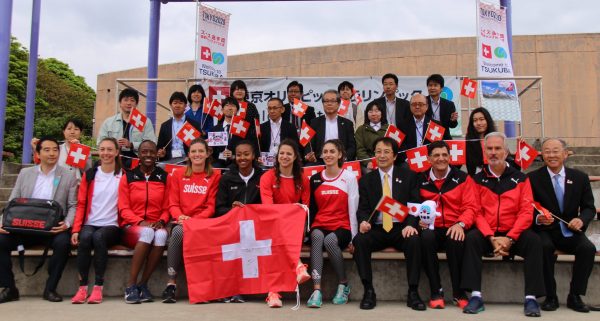 From 3rd to 9th May 2019, Swiss athletics women's relay 4x400m team conducted a training camp at University of Tsukuba prior to "IAAF World Relay 2019 Yokoyama". Thanks to a lot of people's cooperation, the team resulted in 7th at the competition!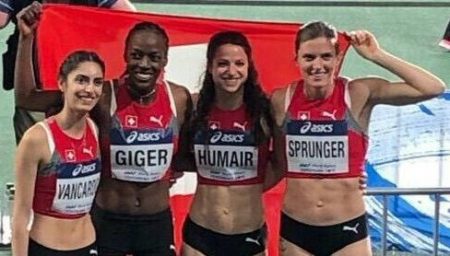 We would like to introduce our support for the Swiss team.
Training
Training prior to the competition was held in Athletic Field of the university. With the cooperation of staff and members of Track and Field Club of the University of Tsukuba, the Swiss team was able to concentrate on their training even the club activities or classes held at the same time. (Cooperated by Track and Field club, University of Tsukuba)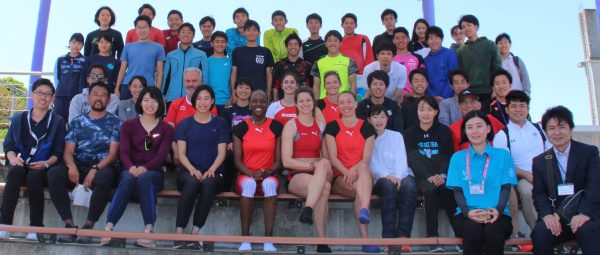 with Staff and Members of Track and Field Club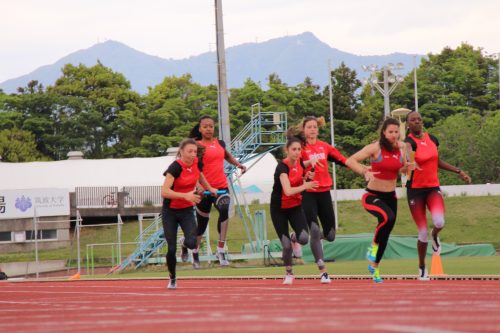 Lunch
The Exercise Nutrition laboratory, University of Tsukuba prepared the lunch for the team. Kasumi Corporation (University of Tsukuba Store) offered ingredients for lunch at the university. The Swiss athletes greatly admired the food offered at the university for its healthiness and taste that using fresh ingredients and considered the health of the athlete.
(Cooperated by the Exercise Nutrition laboratory) (Ingredients Offered by University of Tsukuba Store, Kasumi Corporation)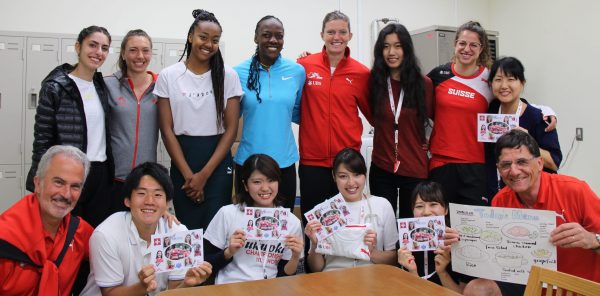 with Members of the Exercise Nutrition Laboratory
Attend
University students attended the Swiss team. Their intensive support helped the team to concentrate on their training — such as preparing ice baths just after the training or support transportation. In addition, they organized the Tokyo tour with the Swiss team. The Swiss team was able to enjoy both traditional and modern aspects of Tokyo by visiting Asakusa (the traditional area) and Ginza (the modern area).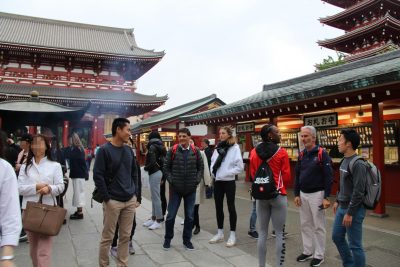 Tokyo Tour with Students (at Asakusa)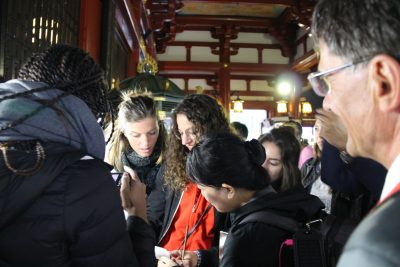 Tokyo Tour with Students (Explaining about the "Fortune Telling Paper")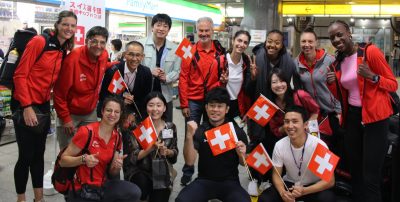 Farewell at Tsukuba Station
Local Interaction
Saza Coffee (University of Tsukuba Store) has organized the Coffee Roast Tour in the store. Their coffee and cake seemed to make the team relax.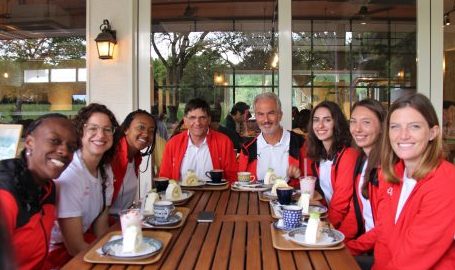 at Saza Coffee (University of Tsukuba Store)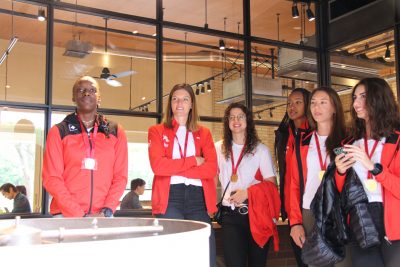 Roast Tour at Saza Coffee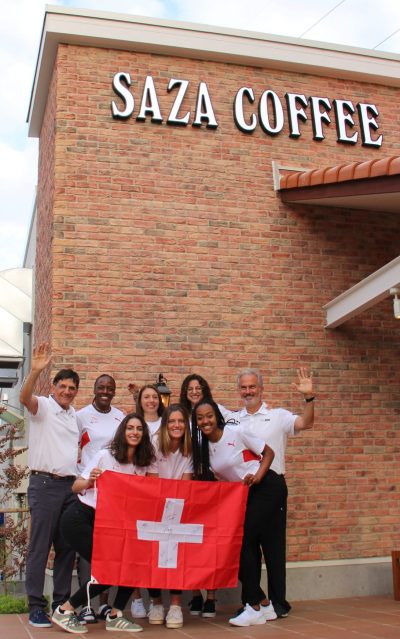 at Saza Coffee
関連記事

Office for the Promotion of Olympic and Paralympic Activities University of Tsukuba (OPOP)
筑波大学オリンピック・パラリンピック総合推進室
1-1-1 Tennodai, Tsukuba, Ibaraki, 305-8577, Japan
© 2017-2020 Office for the Promotion of Olympic and Paralympic Activities