2019.05.21
Workshop for Volunteers of Wheelchair Fencing was Held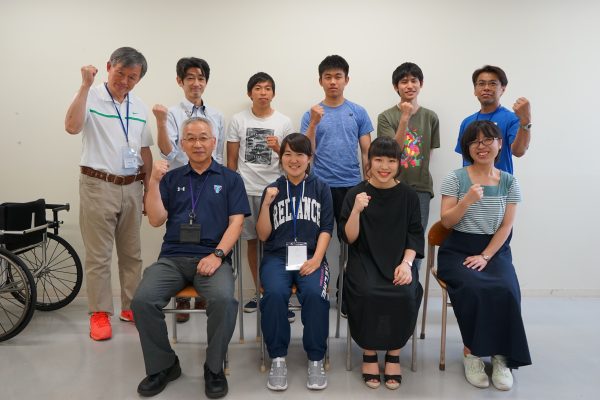 On 21th May 2019, workshop for volunteers of wheelchair fencing was held at University of Tsukuba.
Mr Akito YAMAZAKI and Mr Koichi USHIGOME from Japan Wheelchair Fencing Association organized the workshop that includes both classroom lecture and practice.
Even almost all of the student had never seen the wheelchair fencing before, they could deepen their interests towards the events through videos and photos of the athletes' performances and listen to the explanation according to the guide book for the volunteer. Furthermore, they realized the contents of volunteer activities, difficult but important things to support the competition through practice for volunteer activities.
Students communicated a lot to help each other. The 2 hours' workshop was so productive and the time had passed in an instant.