2019.03.19
Swiss Welcome Fair was Held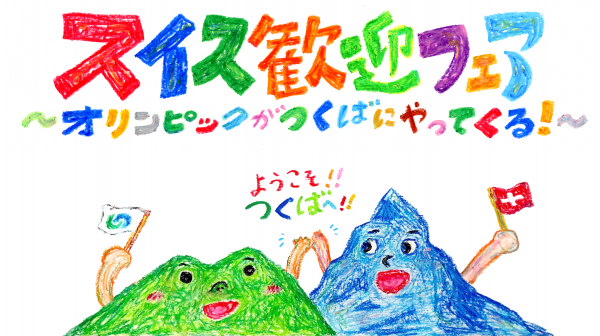 On 16th March 2019, University of Tsukuba, Tsukuba City, and Ibaraki Prefecture held the Swiss welcome fair at SAKURA TERRASSE (a shopping area in University of Tsukuba).
A lot of people enjoyed various events in the fair such as talk session by Olympic medalists who related to the university, para-sports experience booth and Swiss introduction booth.
Athletes Talk Session at Saza Coffee (University of Tsukuba Store)

Ms Haruka TACHIMOTO (Gold medalist of the Rio 2016 Summer Olympics) and Ms Kaori YAMAGUCHI (Blonds Medalist of the Seoul 1988 Summer Olympics) talked about their experiences regarding the Olympics.
A booth for Blind Football.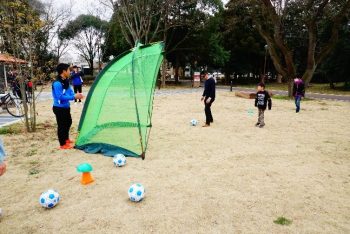 The participants wore eye-mask and listen to the sound (small bells in the ball and claps from the goal) and kick the ball.
A booth for Boccia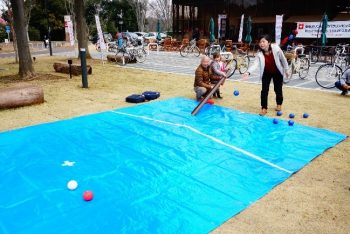 Boccia is a game that two groups of participants compete with each other with throwing red/blue balls. The team that can place the ball that the closest to the white ball is the winner.
In-store events at Kasumi Supermarket (University of Tsukuba Store)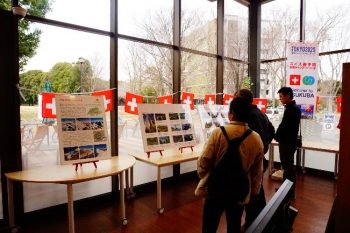 Panels showing the brief introduction of Switzerland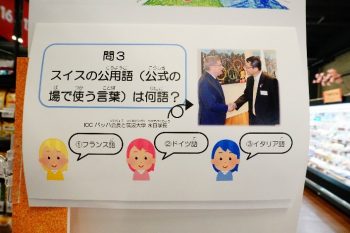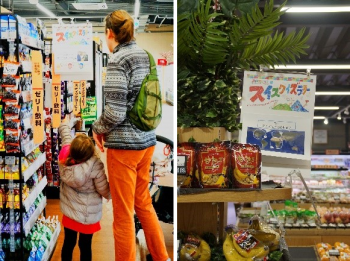 Quiz Tour
Participants enjoyed the quiz regarding Switzerland.
関連記事

Office for the Promotion of Olympic and Paralympic Activities University of Tsukuba (OPOP)
筑波大学オリンピック・パラリンピック総合推進室
1-1-1 Tennodai, Tsukuba, Ibaraki, 305-8577, Japan
© 2017-2020 Office for the Promotion of Olympic and Paralympic Activities