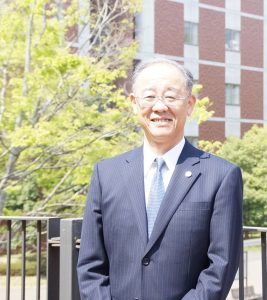 With global sharing of knowledge and values, people are freer to express their diverse identities. To live together in the diversifying world, it is necessary to understand each other from the perspective of "diversity".
Since its establishment, the University of Tsukuba has aimed to be an open university in every sense. Based on this aim, we commit ourselves to actively contributing to work as a university where people can learn from each other, based on respect of human potential and diversity, regardless of gender, nationality, cultural background, age, or disability. At the same time, we also aim to contribute to the formation of the society where human potential and diversity are respected and all stakeholders can experience pride and joy in their work.
Sports science and physical education are interdisciplinary complex fields. In order to organise and promote advanced interdisciplinary research of such complex fields, we take advantage of the characteristics of the University with 10 faculties. Specially, we combine the knowledge of medicine, disability-science, psychology, sociology, art science, informatics, and engineering.
We accept 2,400 international students from117 countries, so our students interacting globally on a daily basis. We promote inclusive education at 11 laboratory schools (including special needs education school) affiliated to the University of Tsukuba.
We set up the Office for the Promotion of Olympic and Paralympic Activities (OPOP) in order to communicate and promote activities of the UT through the international event of the Olympic and Paralympic games. In our office, we aggregate and send information about the UT's business related to the Olympic and Paralympic Games. Through our activities, we promote the Olympic and Paralympic movement and lead the realization of inclusive society.
Sport gives us the opportunity for many people to enjoy together beyond nationality, culture, age, gender, and disability. The Olympic and Paralympic Games Tokyo 2020 is a big chance for more and more people to be aware of diversity and think about a better, more diverse society. University of Tsukuba will lead the realization of inclusive society in the 21st century through the activities of the OPOP.
Satoshi SHIMIZU     Director for the OPOP